Unusual in Kyoto Arashiyama, a special day.。
Since its founding in 1969, we are allowed to pick up in the spirit of "Forrest Gump".
Holiday to spend in Kyoto Arashiyama is, it will be a special day a memorable way.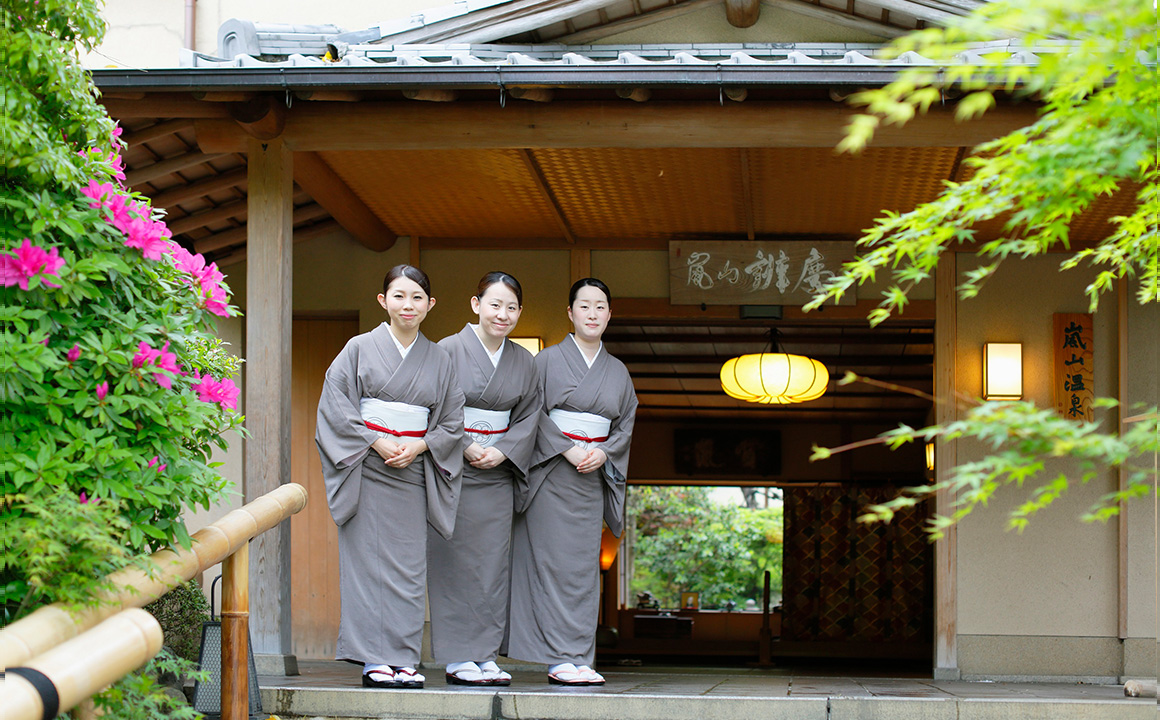 Cherish the encounter with our customers, the hospitality of hearty.
The nature of Arashiyama show us a beautiful expressive variety in every season in the scenic backdrop, about half a century by holding the inn on the banks of the Oigawa, as the motto of "sincerity", "effort" and "presence of mind Shi Road" Since its inception, we am I am not the hospitality of hearty in the spirit of "Forrest Gump".
It can be precisely because accommodation of all 10 rooms, offers a private space. To cherish the encounter with our customers each and every, in order for you to spend a rich time that has been released from the day-to-day, employees Everyone is very hard, we try to attentive service.
Can not experience if it is not Arashiyama Benkei, appearance, hospitality, the dishes, unchanged forever, it has been loved by customers.